Established in 1998, the Law Office of Billy Gilchrist maintains the highest and strictest standards when it comes to our clients and the law. We have a solid reputation for being responsive, dedicated, and thorough which stems from an unyielding work ethic and thirst for knowledge. The more we know, the better an asset we are to you.
It is not a stretch to say we live and breathe the law. Nothing is more important to us than playing a role in upholding your rights and the rights of the community.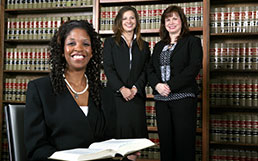 It's not a secret that planning and preparation pays off. At the Law Office of Billy Gilchrist, we place an emphasis on details, as that is what allows us to provide you with the best legal advice and build the best strategy. Whether getting a traffic ticket dismissed or defending a client on a murder charge, we prefer to take a cooperative approach and cover all the bases.
As a full-service law firm, our goal is to provide you with guidance and solutions, regardless of the legal situation. I personally handle your case. I appear with you or for you at every court date. This is our way of ensuring your case gets the proper attention and you get the attention and result you deserve.
TRAFFIC TICKETS
-DON'T PLEAD GUILTY WITHOUT TALKING TO ME FIRST
-DON'T DRIVE DOWNTOWN
-DON'T MISS WORK
-DON'T PAY TO PARK
-DON'T WAIT IN LINE AT THE COURTHOUSE
-HIRE ME AND I WILL HANDLE IT ALL
MEMPHIS, COLLIERVILLE AND GERMANTOWN TICKETS
TRAFFIC TICKETS
MISDEMEANORS
FELONIES
DUI