COMMITTED TO UPHOLDING OUR CLIENTS LEGAL RIGHTS
Providing a broad-base of legal services, we use the full weight of our law firm to tackle any legal challenge you have in your path.
YOUR TRUSTED LEGAL COUNSEL
When faced with a difficult legal situation, you want to make certain you have the best representation and legal team in your corner. I have been practicing criminal law for over 20 years. I handle cases from traffic tickets to the most serious criminal charges. I handle cases in Memphis, Bartlett, Collierville, and Germantown. I also practice in Federal Court in the Western District of Tennessee.
Call for you free consultation. I work closely with each client to devise the best possible defense strategy. I have helped thousands of clients get their charges dropped or reduced. Don't delay, call anytime, 24 hours, 7 days a weeks to talk to me about your case. Hablamos espanol.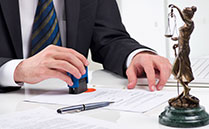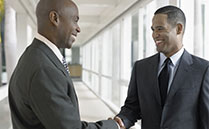 "At his best, man is the noblest of all animals; separated from law and justice he is the worst." - Aristotle
DUI
THEFT/SHOPLIFTING
TRAFFIC VIOLATIONS
ROBBERY
DOMESTIC VIOLENCE
AGGRAVATED ASSAULT
MURDER
RAPE
ALL MISDEMEANORS AND FELONIES.. [More]